A lot of good stuff going on at the Foundation
Wednesday, October 19, 2022
Fall Program Grant Checks going out now. We are excited to announce that we are paying out $76,485 to 11 organizations that will serve just over ONE THOUSAND CHILDREN in IRC this fall. Activities to include tennis, equine, cheerleading, gardening, golf, tutoring, and other sport activities. Thank you to all our donors, volunteers, and partner schools and nonprofit organizations for helping us help so many kids!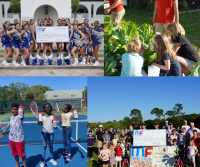 Mental health is just as important as physical health, and our founder Mardy Fish is helping raise awareness about this previously taboo topic. Monday was World Mental Health Day and Mardy won a Telly award. See Mardy's award winning video!!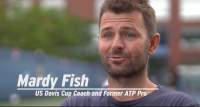 Be sure to sign up for the M&M Classic at the Boulevard on December 10. Sign up at MMClassic2022.eventbrite.com. Mike and Meg Hickey put on a great tournament and generously donate the proceeds to the Mardy Fish Children's Foundation to help us help more kids. Thank you Mike and Meg and all the players in the tournament for your support!!