2022 Pro Circuit Tournament - Schedule of Events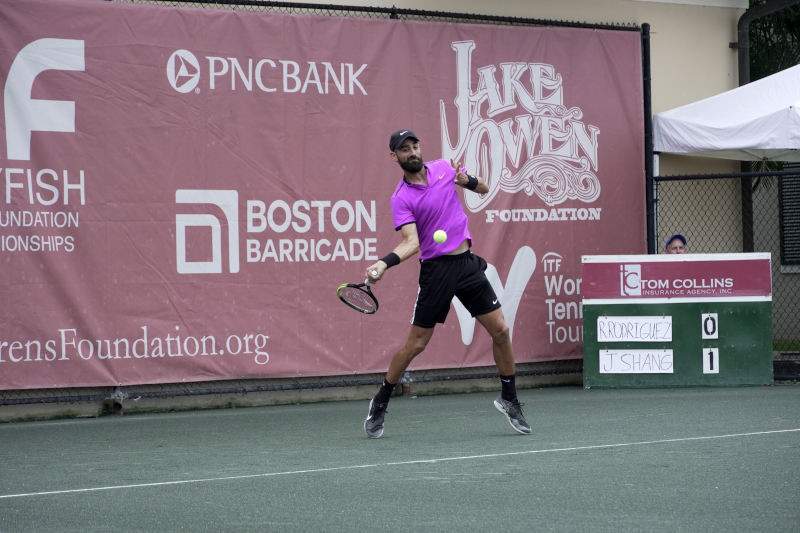 Matches start at NOON each day at The Boulevard Tennis Club, beginning Monday 4/25 through Friday 4/29. They will run all day, with feature match on Stadium Court "not before 6:00 pm."
Saturday 4/30 - First singles semifinal will start at NOON, with second semifinal to follow and doubles final to follow that.
Sunday 5/1 - Final singles match will start at 1:00 pm. Awards ceremony to follow.
Special Tournament Menu will be in effect for the week - see below.
Join us at Counter Culture at 4:00 pm on Monday 4/25 for the draw party.
Be sure to check out the Ted Dimond Art Display for any possible purchases and to bid on his donated piece. More information to follow.
Plan some time to visit our kids' programs booths each day from 4:00 - 6:00 pm Wednesday to Friday afternoon. Our equine program will be bringing their miniature horses along with several of their kids on Saturday at 11 before the start of the first semifinal. They will be located on the northwest side of the bleachers on stadium court.
We have lots of raffle items too! Tickets will be available for sale all week.
5 tickets for $10 or 15 tickets for $20.
General Admission/Daily Ticket holders, see below for ways to get your wristbands in advance and avoid lines at check in.
Boulevard Members - special price of $10 per day. Buy at the Boulevard this week and get your wristband at the same time.
Quail and Moorings members - regular price of $30 per day online/in advance or with check payable to Mardy Fish Children's Foundation and pick up your wristband at your respective club.
Others can purchase for $30 per day online/in advance and pick up day of entry. Or you can pay $40 (cash or check) at the door on day of entry.
Reserved Seat holders and Sponsors
Get your credentials when you arrive on Monday for the event. We will contact you if they are available for pick up over the weekend.
If you are wondering which day to buy a ticket:
Monday - singles qualifying matches (day/evening)
Tuesday - singles qualifying finals and start of doubles main draw
Wednesday - all 16 first round singles matches
Thursday - singles second round and doubles quarterfinals
Friday - singles quarterfinal and doubles semifinal
Saturday - singles semifinals and doubles final
Sunday - singles final and awards ceremony
Stay tuned for more details on draw and order of play each day!
We will send brief daily updates during the tournament, but more details during the event can always be found at tennisverobeach.com