The Mardy Fish Tennis Show Goes On...🐟🎾🙂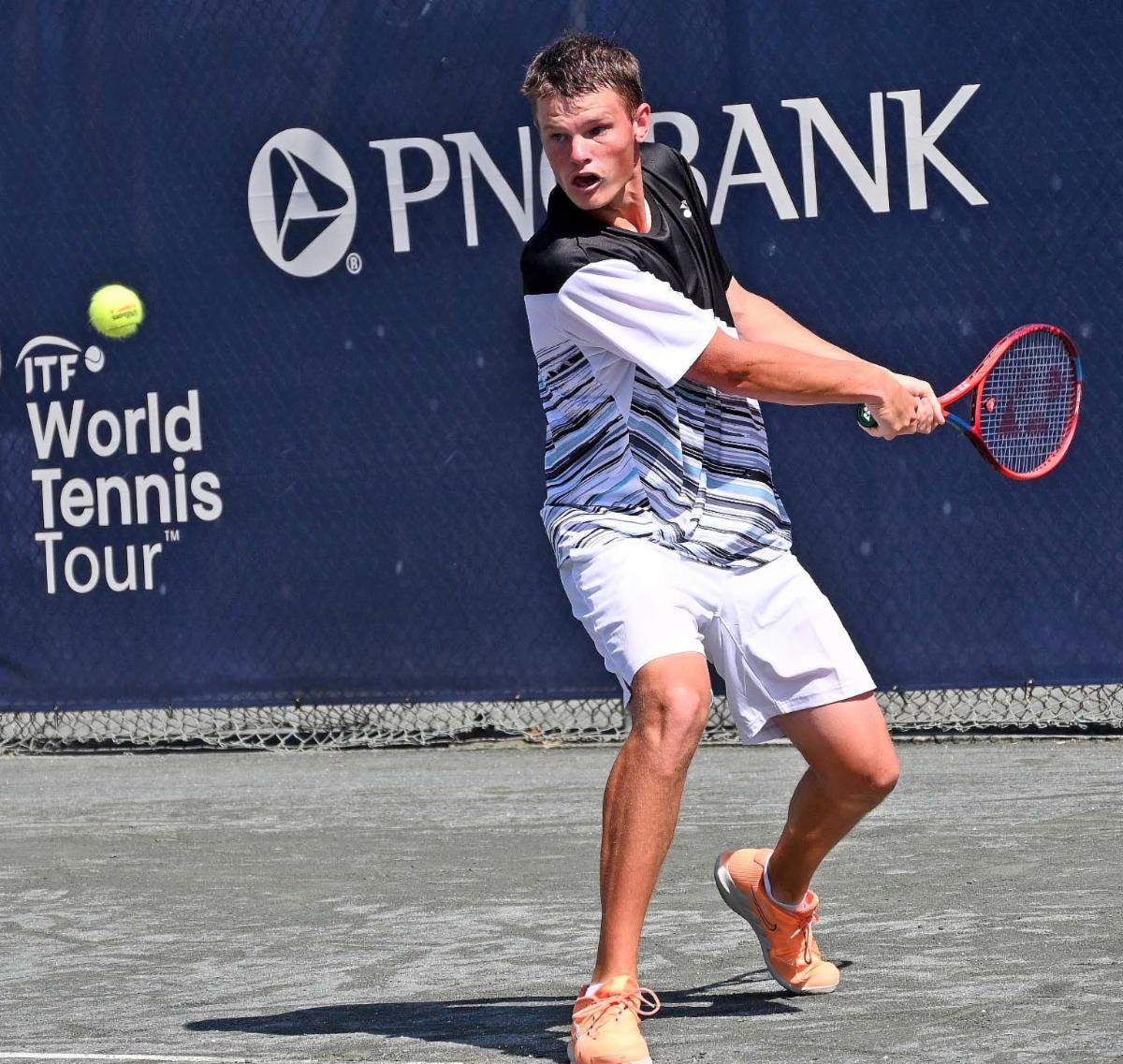 Play at the Mardy Fish Children's Foundation Tennis Championships was affected by rain for a third straight day Wednesday, with a severe late afternoon thunderstorm causing some damage of the event set-up at the Vero Beach Tennis & Fitness Club at Timber Ridge. But the show goes on with second-straight 9:00 am start on Thursday with the conclusion of the first round of main draw singles and the second round of singles. Representatives of the Vero Beach Tennis & Fitness Club said the courts will be ready for play in the morning after the heavy rain that caused the Stadium Court to be flooded with standing water about six inches deep. WATCH a tour of the aftermath of the storm on the tournament site here: https://www.youtube.com/watch?v=5JnHxrJ46qw
For a second straight day, Nico Godsick of Delray Beach, Florida, was minutes from playing a match in Vero Beach, before being pushed to the next day due to rain. After his Tuesday afternoon first round doubles match was cancelled due to a sudden rain storm just as he and partner Aidan Kim won the coin toss for their match, Godsick was 45 minutes away from playing his first round match against Peter Bertran of the Dominican Republic on Wednesday when the severe storm struck Vero Beach. Godsick will play his match at 9 am on Thursday.
The full schedule for Thursday can be found here https://www.usta.com/content/dam/usta/2023-pro-circuit/20230424_verobeach_m15/OP.pdf
Of local interest, Sea Oaks teaching pro Ching Wang was defeated in his final round qualifying match on Wednesday, falling to Benedikt Henning of Germany 6-1, 6-1. Wang and James Bragg, the winners of the Mardy Fish "Wild Card" doubles tournament, as well as the team of "King of the Hill" winner and runner-up James Van Deinse and Tyler Rios will play on Friday at a time to be determined.
Read Harvey Fialkov's story from Wednesday at the Vero Beach Tennis & Fitness Club on TCPalm.com here https://www.tcpalm.com/story/sports/high-school/tennis/2023/04/26/mardy-fish-tennis-veteran-young-dreamer-among-first-round-winners/70156378007/ via @tcpalm
Vero Beach fan favorite Ricardo Rodriguez, the all-time leading Davis Cup player from Venezuela and a two-time singles finalist in Vero Beach, needed 3 hours and 23 minutes to beat Liam Krall of Bronxville, N.Y., a member of Southern Methodist University's
tennis team who also played in the ATP Tour's Dallas Open earlier this year. Watch Ricardo's post-match interview with tournament director Randy Walker here: https://www.youtube.com/watch?v=V6I7OVDryl0
* Please excuse us as we work to put the venue back together. Most all of the tents were destroyed. Lots of moved chairs, downed signage and debris.
* You may want to bring an umbrella today for sun protection.
* Overflow Parking at the Church. We have been asked if we can keep cars to the South side of the lot closer to the Church and Oslo Road. We must be AWAY from the school. PLEASE. THANK YOU.
* Raffle Tickets go on sale today. Please check out all the wonderful items donated by local vendors. The table is at the back left side of the clubhouse across from the bar. Lots of good items. Tickets are 2 for $10 or 5 for $20. All the proceeds from the raffle go to the Foundation to support more kids in Indian River County!!