MFCF 2023 Tennis Tournament - Our Week in Review and Final Results 🐟🎾🙂
It was a storm filled week with lots of delays and schedule changes but the sun came out on Sunday afternoon and we finished up the tournament with some very exciting tennis.
See the complete match recaps at TennisVeroBeach.com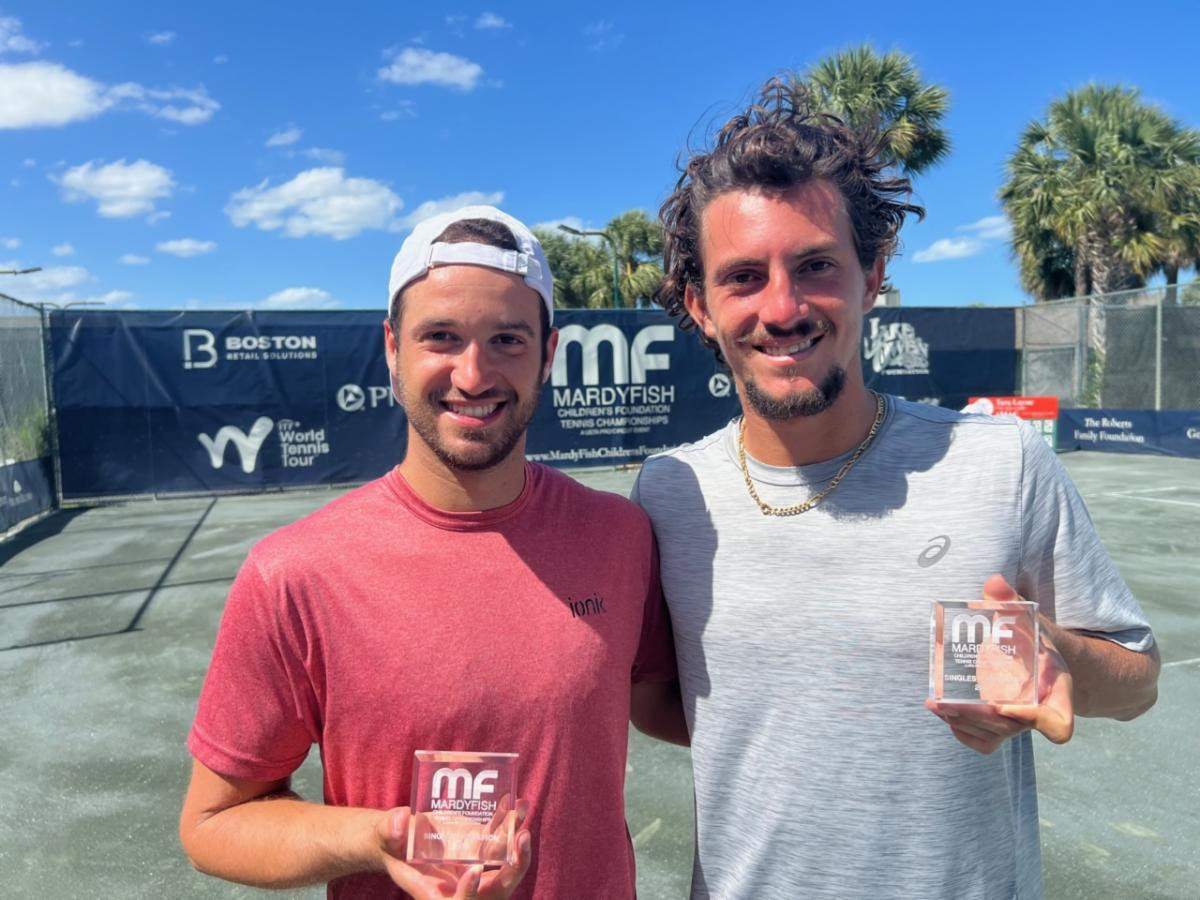 2023 Singles Champion Dan Martin (CAN) (left) with Finalist Jaycer Lyeons (USA). Martin won 7-5, 1-6, 7-5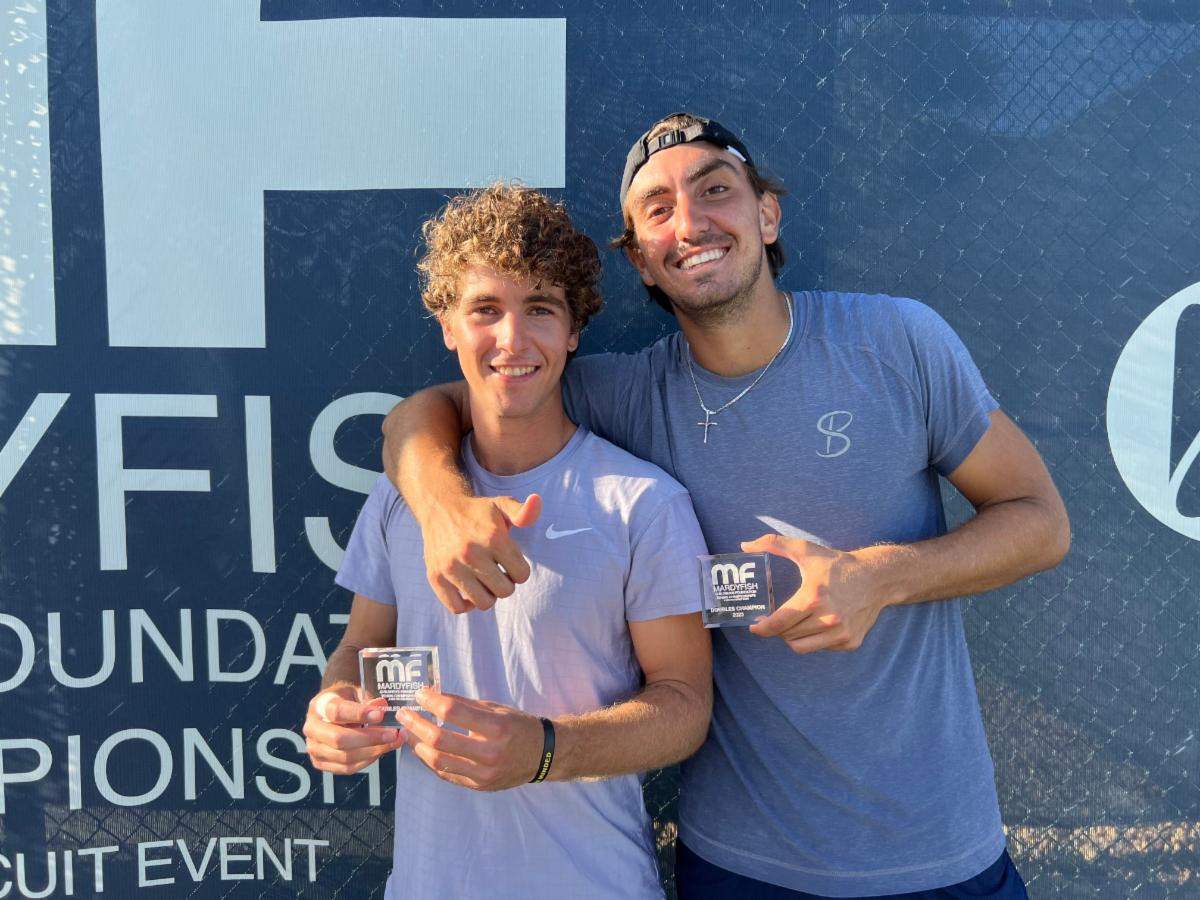 Doubles Champions Peter Bertran (DOM) (left) and Lorenzo Claverie (ITA). Bertran/Claverie defeated Jake Bhangdia and Thomas Brown in the final 4-6. 7-6(3) [10-8]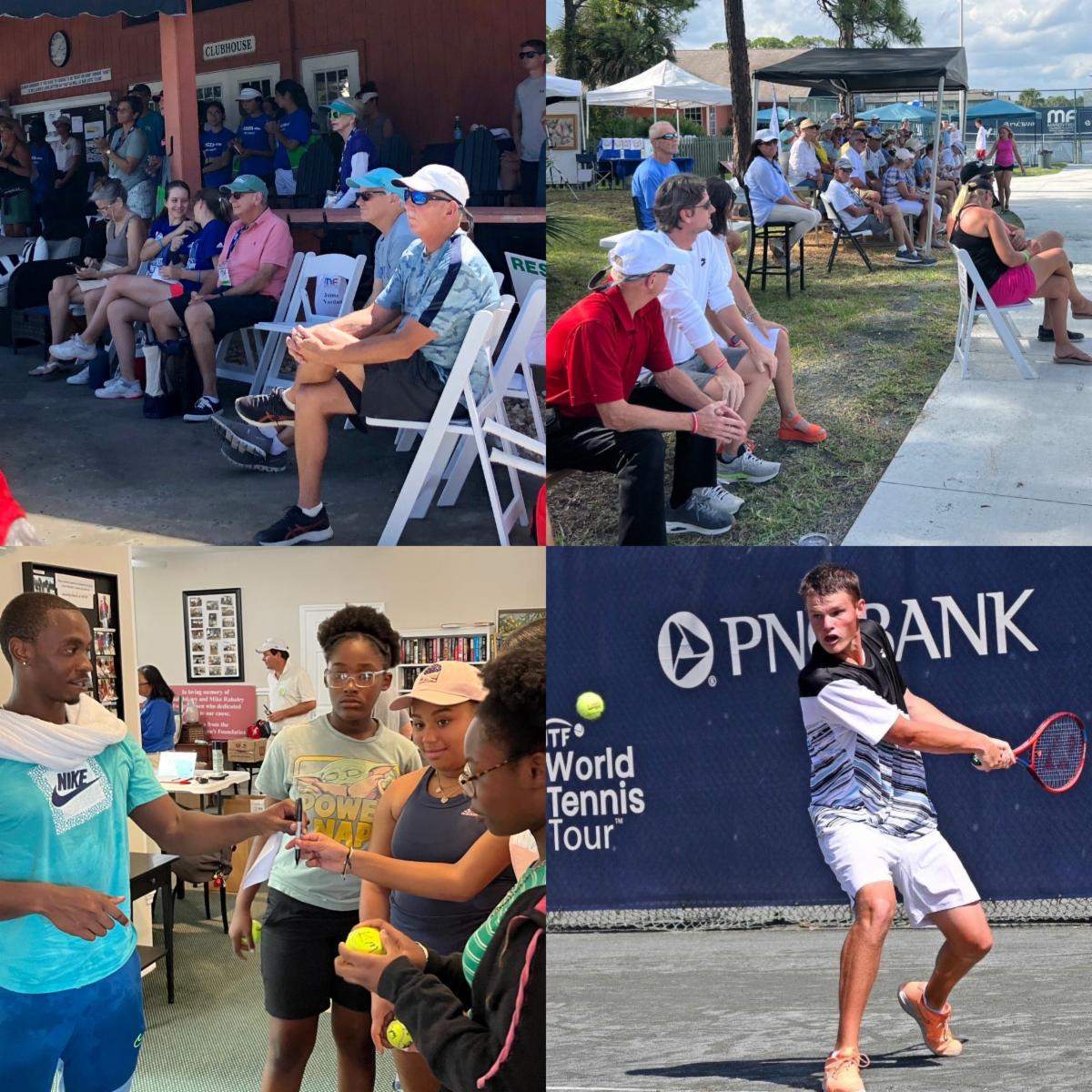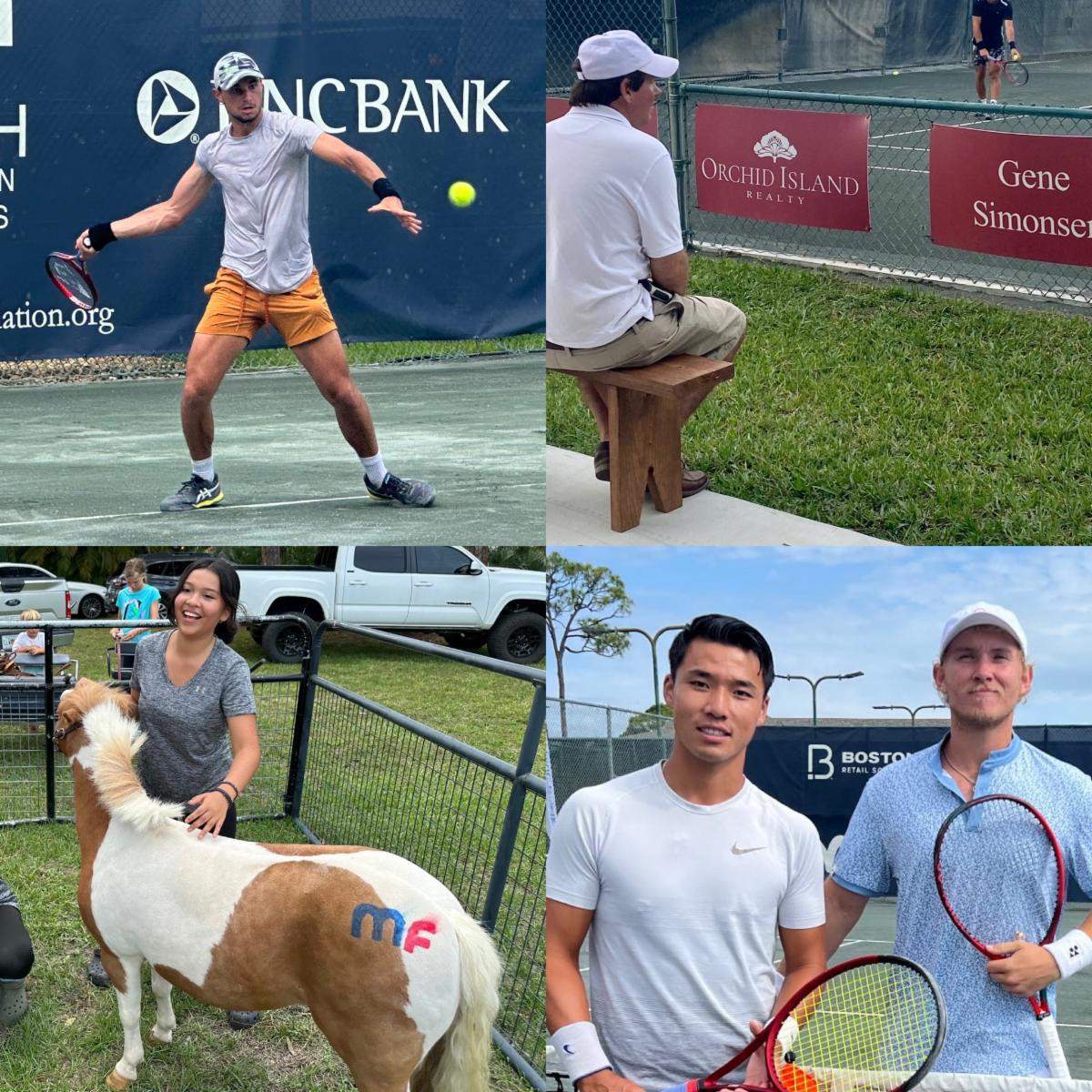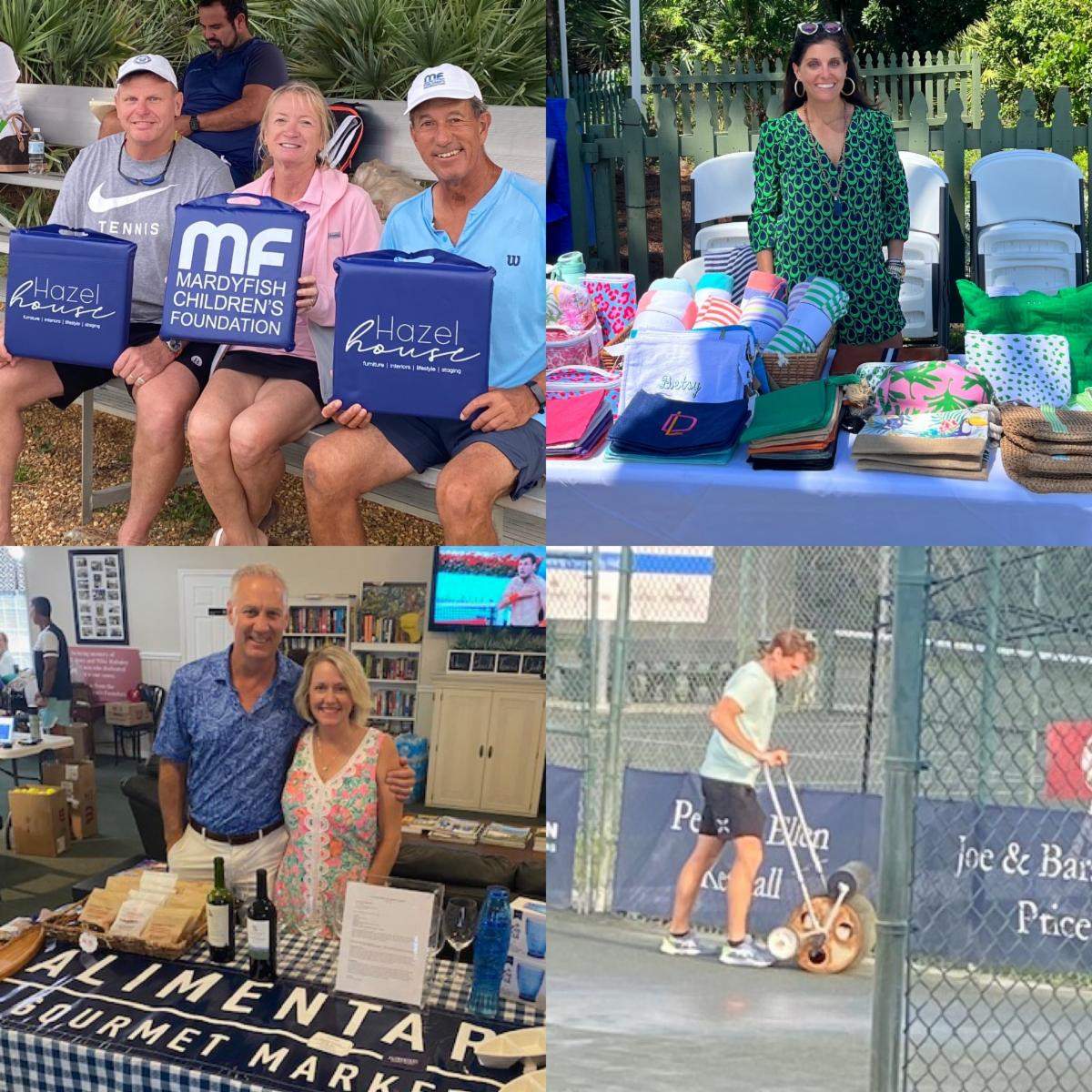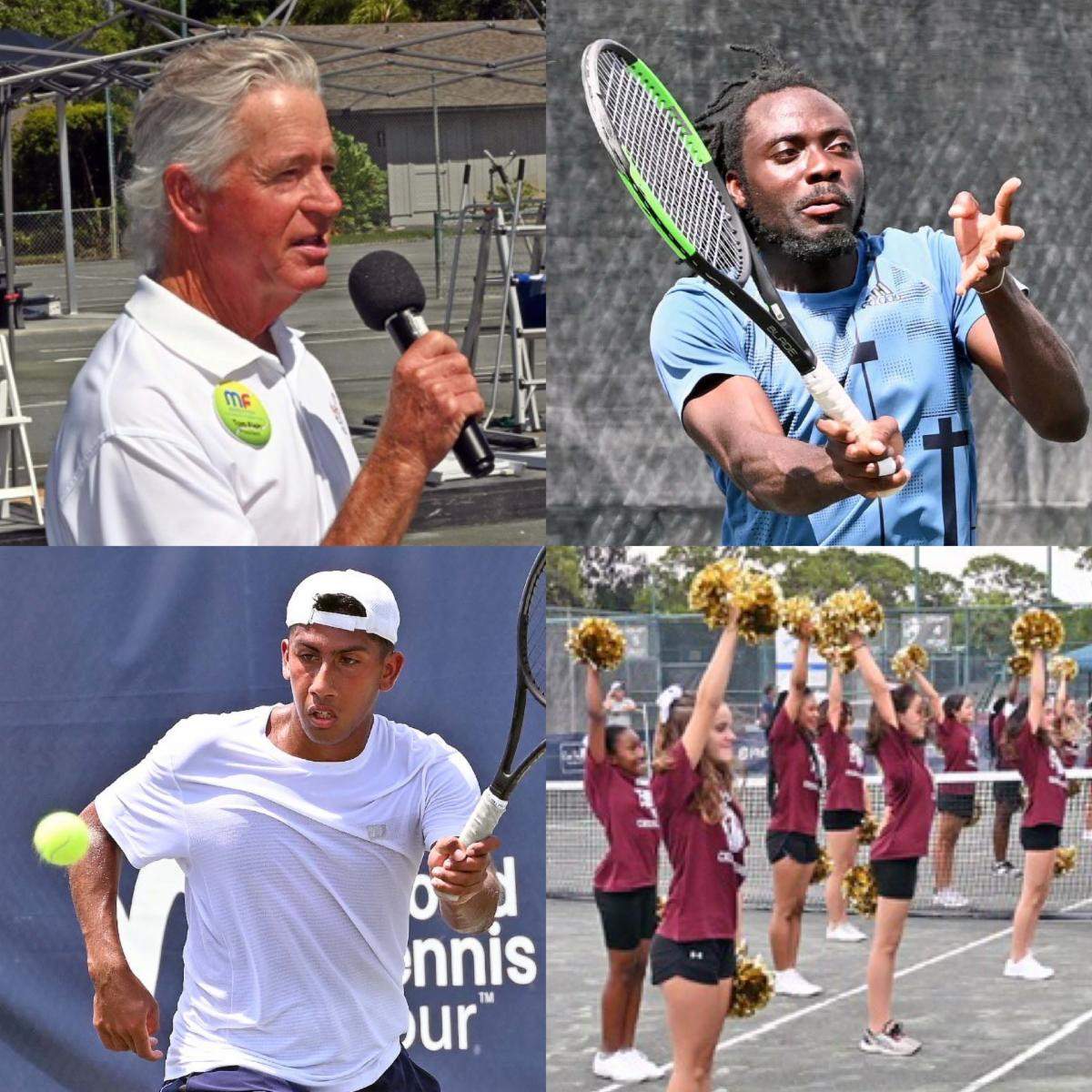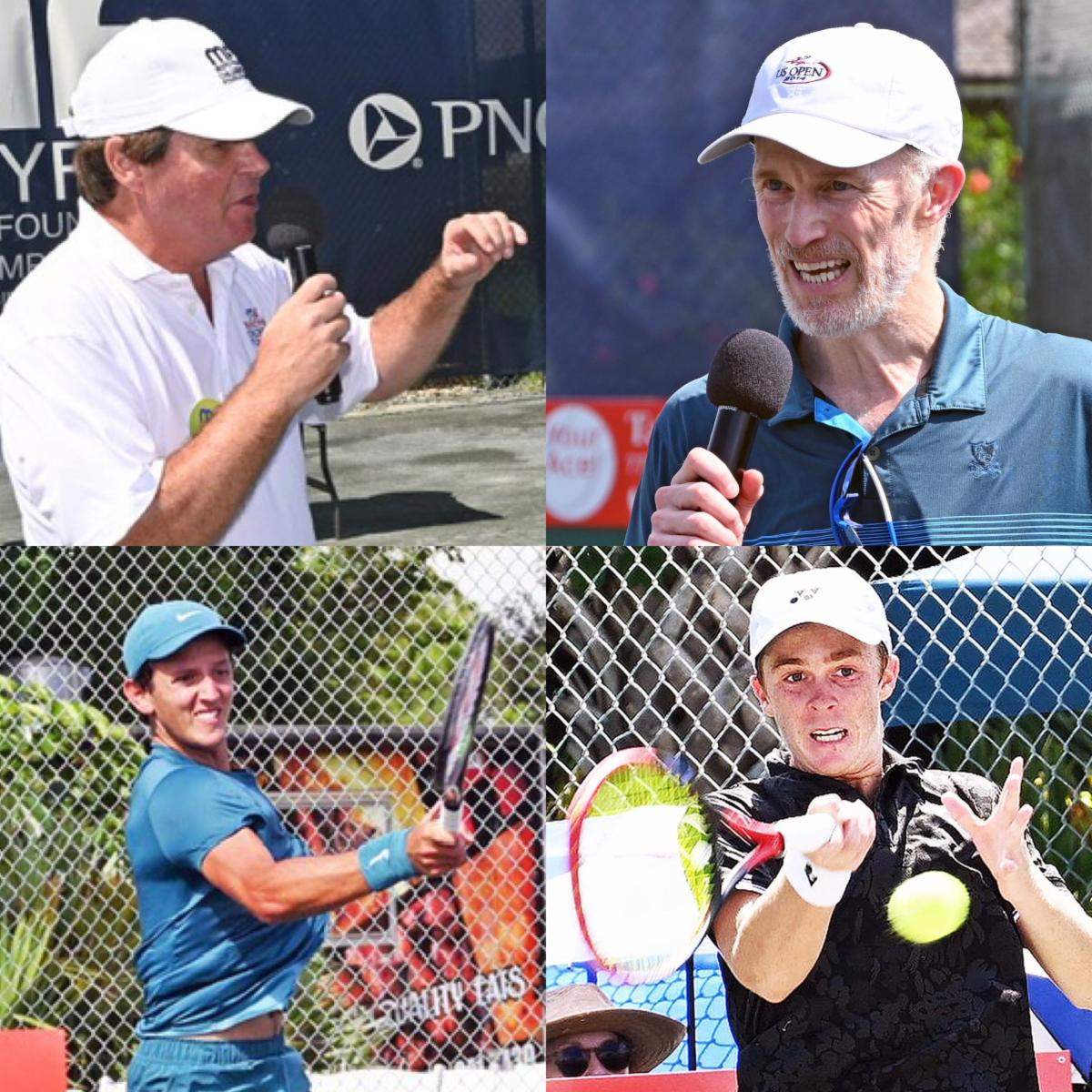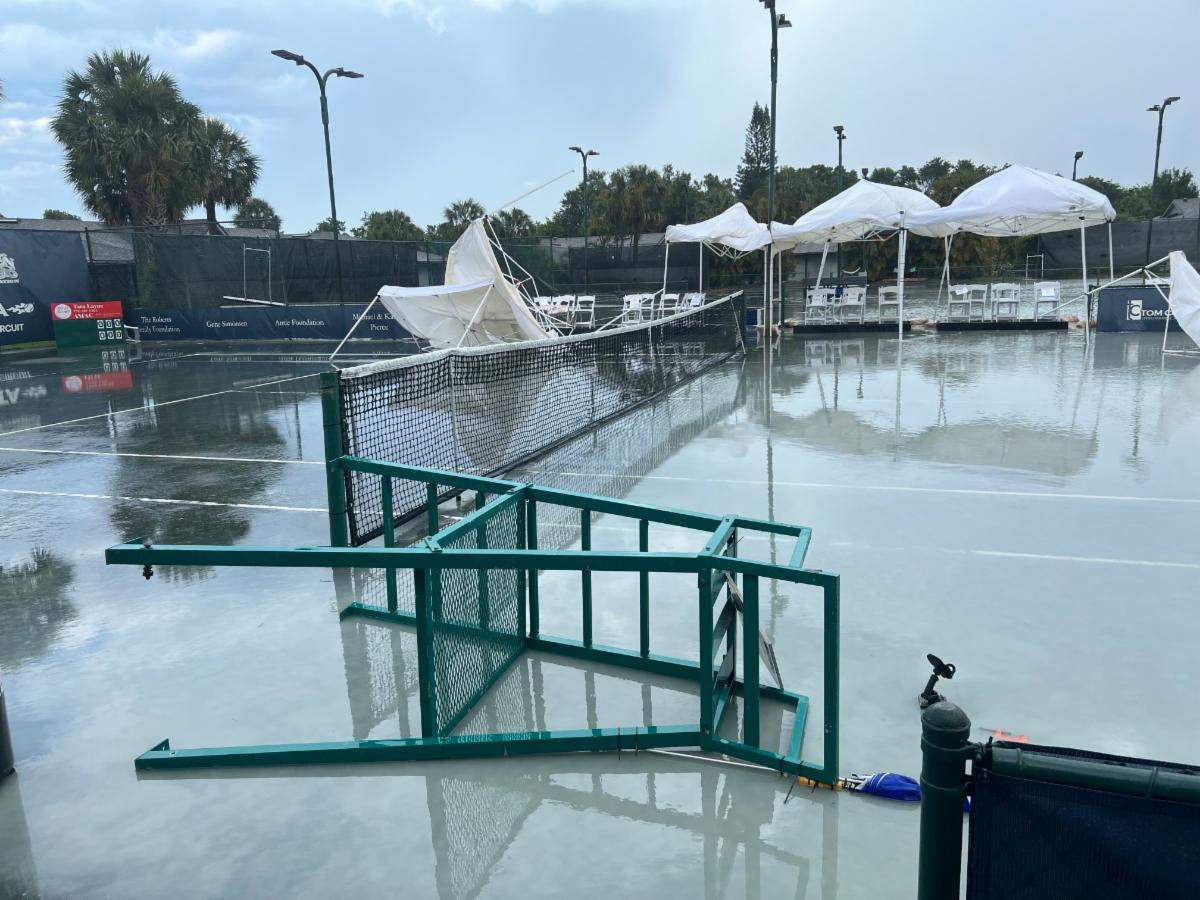 The weather conditions were challenging, to say the least!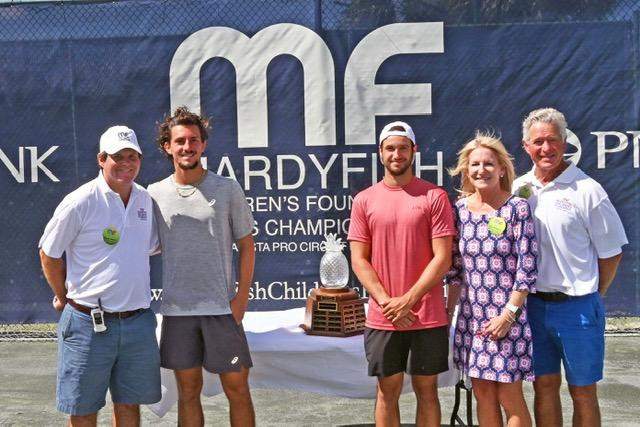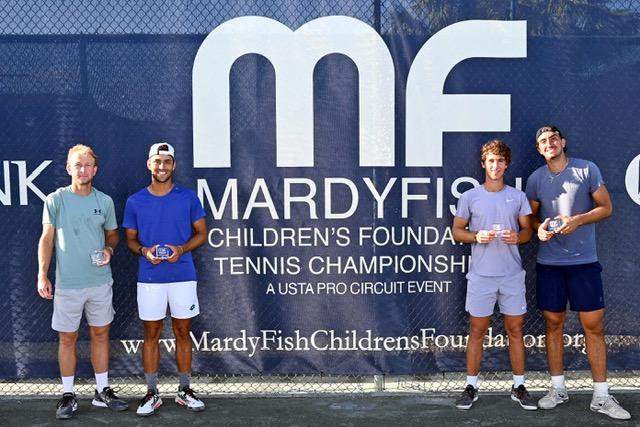 Thank you to all of our Fish fans, supporters, donors, volunteers and friends for helping us make this another successful event - despite the storms every day - we made it happen and we are making it happen for a lot of kids in Indian River County! We look forward to seeing you again in 2024!
Continue to subscribe to our emails and follow us on social media throughout the year to keep up on the kids we are helping and stay abreast of our 2024 tournament details.