Looking Back At A Hallmark Event In The Career of Tommy Paul – His First ATP Point (Achieved In Vero Beach, Florida In 2014)
Wednesday, January 25, 2023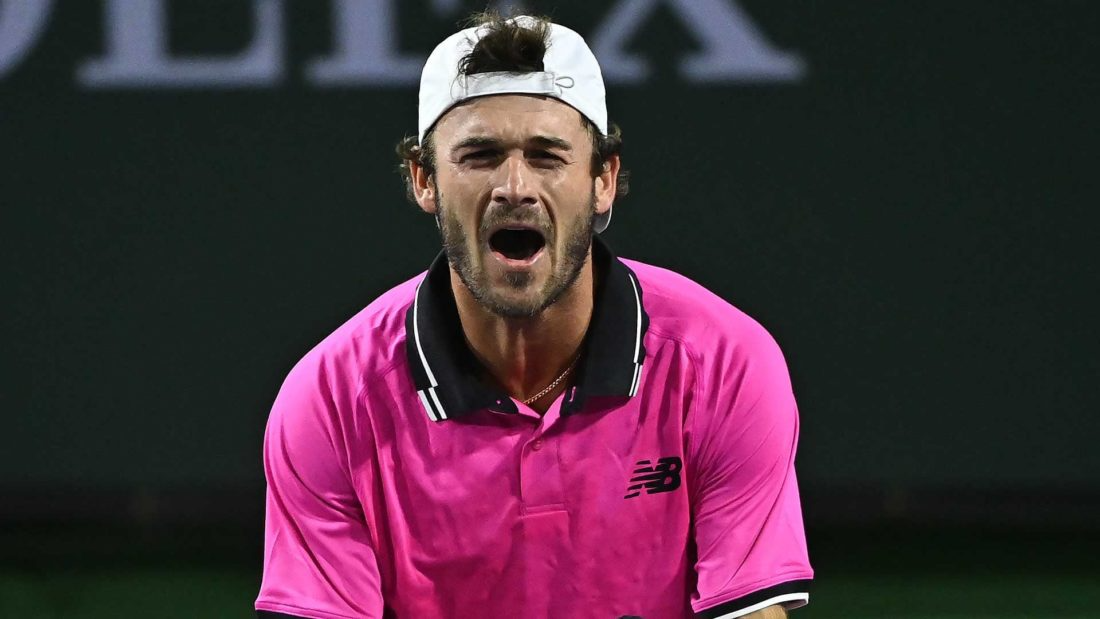 Most pro tennis players will book mark the most memorable achievements in their careers. For example, first ATP or WTA match win, tournament win, major quarterfinal, semifinal, final or title. One memorable moment for all players, that is often not discussed, is where a player earned their first-ever ATP or WTA ranking point!
In many cases, this first initial pro tennis accomplishment is achieved at an ITF World Tennis Tour "Futures" event. In the case of rising American tennis star Tommy Paul, he earned his first ever ATP point at the U.S. Tennis Association (USTA) Pro Circuit event in Vero Beach, Florida in 2014.
"That's where I got my first ATP point," said Paul with enthusiasm of Vero Beach at a recent USTA Foundation Pro-Am event when asked by board members of the Mardy Fish Children's Foundation in Vero Beach, who now run the $15,000 ITF World Tennis Tour event, on if he had ever played the tournament in Vero Beach. Paul told the Mardy Fish board members that he remembered be beat a player who was also named Tommy but could not remember his last name.
The name of the player was Tommy Mylnikov of Canada. A 16-year-old Paul defeated him by a 5-7, 7-6(4), 6-3 margin in the first round of the main draw in 20134 at the Vero Beach event, then run and organized by local promoter Mike Rahaley. Both "Tommys" advanced into main draw via the qualifying rounds, but the 18-year-old Mylnikov had had an ATP singles ranking for just less than a year and was ranked No. 1,614 at the time. That win over Mylnikov earned Paul his first ATP ranking point. He would go on to earn more that week, reaching the quarterfinals, winning a 7-6(5), 5-7, 7-6(4) decision in the second round over No. 7 seed Nicolas Jarry of Chile, another future No. 40 player, before losing to another Chilean Jorge Aguilar 6-2, 6-2. Paul then debuted on the ATP computer with a ranking of No 1,508 on May 12, 2014.
One year later, Paul won the French Open junior boy's singles title and decided to turn pro and not go to college and play for the University of Georgia, where he committed to play. It took until 2019 for Paul to crack the top 100 in the ATP rankings and until 2021 where he won his first ATP singles title in Stockholm, Sweden.
Following his success going deep at the 2023 Australian Open, he will crack the top 20 in the rankings.
Written by Randy Walker. First published here: https://www.worldtennismagazine.com/archives/21667