Huge Crowd for MFCF Wild Card Qualifier Match at Sea Oaks
Thursday, February 23, 2023
On Wednesday, a large crowd assembled on center court at Sea Oaks to watch the club's own teaching pro Christian Docter, play former Stanford University standout Ryan Haviland in the round of 16 at the Mardy Fish Children's Foundation Futures "Wild Card" Championships.
Tournament Director Randy Walker caught up with Haviland following his 6-2, 6-0 win over Docter to talk about the big crowd and how it compares with other tournaments.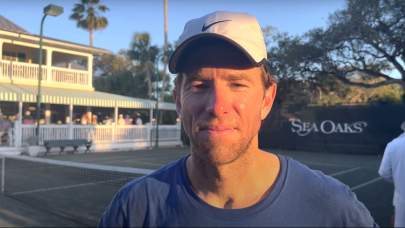 Watch the Short Interview on YouTube (2:28)
Play resumes today (Thursday) at 1 pm. The semifinals will be held at 10 am on Friday and the final at 4 pm on Friday. Attendance is open to the public and free.
The winner will receive a main draw wild card into the Mardy Fish Futures and the runner-up will receive a qualifying round wild card. The main event will be held April 24-30 at the Vero Beach Tennis & Fitness Club at Timber Ridge.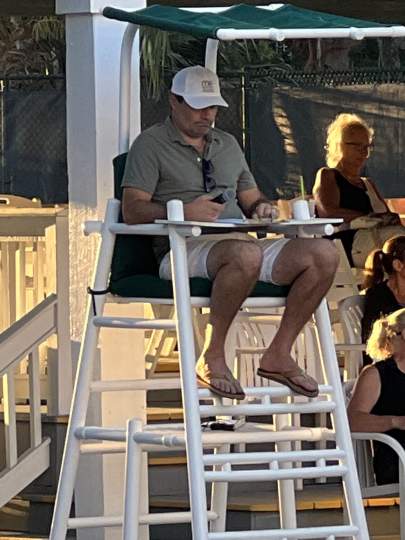 In the chair: local amateur player and MFCF volunteer Whit Hazelton